Clutch Kit 3pc (Cover+Plate+Releaser) ADT330256 Blue Print 312100D030 Quality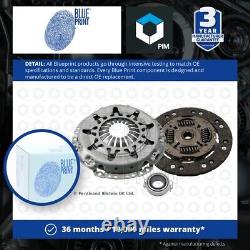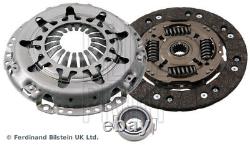 Same day dispatch if ordered before 2:30pm Monday to Friday. Please use the make model tool above to check the part fits your vehicle. Clutch Kit 3pc (Cover+Plate+Releaser) ADT330256 Blue Print. These products are designed to be used as originally intended and not modified for purpose. Please ensure the products are installed by a competent individual.
Products are usually supplied without fitting instructions. This kit includes the following parts. 1x Blue Print Clutch Pressure Plate (ADT332106N). 1x Blue Print Clutch Disc (ADT33192).
1x Blue Print Clutch Release Bearing (ADT33347). 620 3148 00, 620 3173 00. MCB-1230, MCC-1246, MCD-1270, MCK-12091, MCK-12096, MCK-12100, MCK-12101, MCK-12108. CLK9083.03, CLK9238.03, CLK9241.03. 25TO018, 25TO103, 25TO104, 25TO118, 25TO121, 25TO132, 25TO138.
3000 951 660, 3000 951 960. WG2235134, WG2235386, WG2235388, WG2235390, WG2235393, WG2235399, WG2235403, WG2235411, WG2235426, WG2235484, WG2235497, WG2235515, WG2235545, WG2235578. Compatible with the following OEM references. 312100D030, 312100D030S3, 312100D070, 312100D070S1, 312100D120, 312100D120S2, 312300H010, 312300H010S5, 3123052040, 3123052040S3, 312500D091, 312500D091S1, 312500D162, 312500D162S1. TOYOTA YARIS/VITZ (_P9_) 1.0 VVT-i (KSP90_). Trim Level: Eco; Vehicle Identification Number (VIN): JT. TOYOTA YARIS/VITZ (_P9_) 1.3 VVT-i (SCP90_). Transmission Type: 5-Speed Manual Transmission. Blue Print is a brand of high quality parts for use in the servicing and repair of cars and vans. They are designed and specified to be an exact replacement for the original part that is removed from the car and to perform to high standards when fitted.